A passion project that evolved into an online digital publication for Eyewear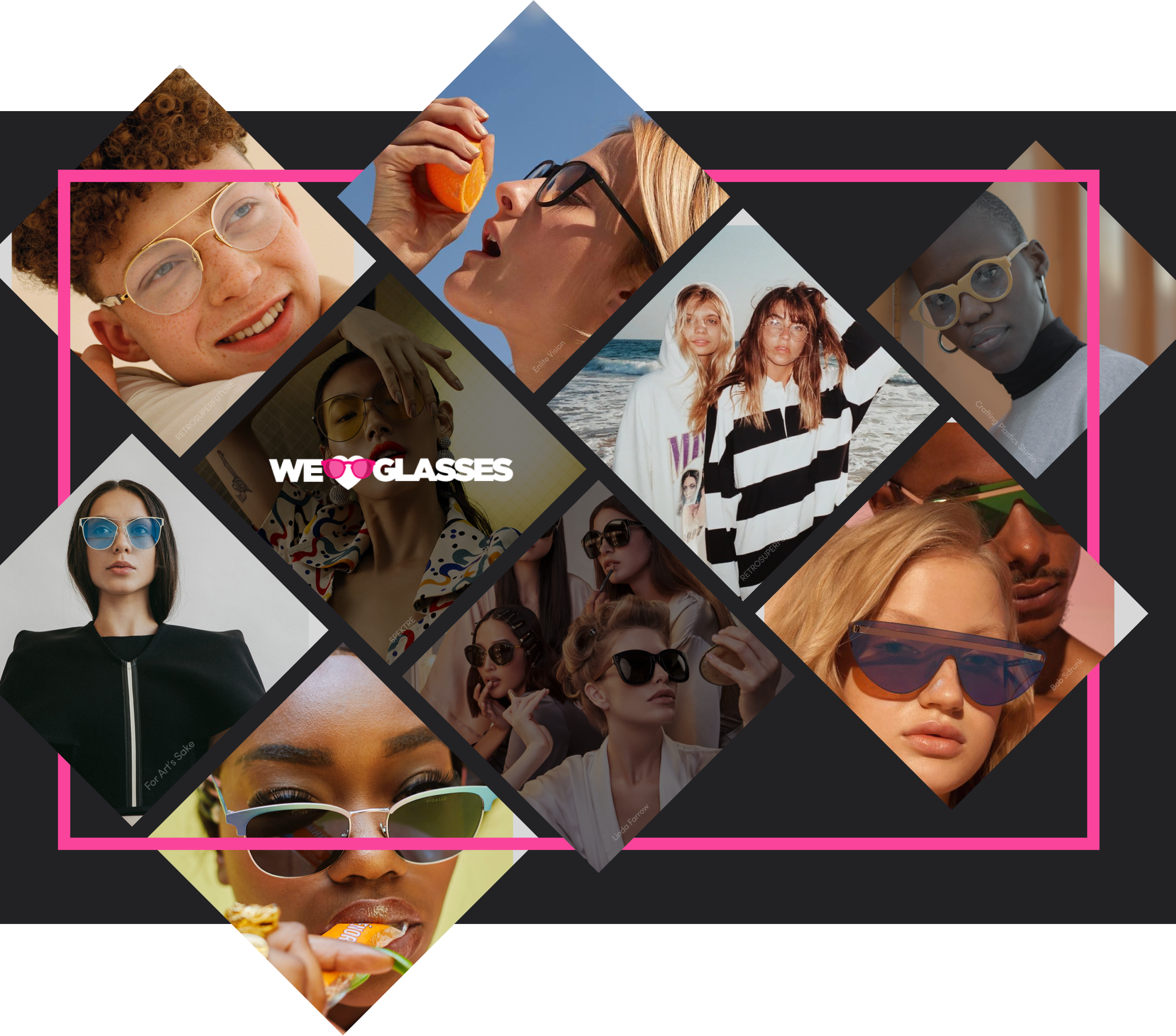 The Context
We Love Glasses was born between 2011 and 2012 as a simple experiment out of my eyewear design interest.
My basic idea was that finding good eyewear was not easy, sometimes even the same brand websites were outdated or didn't contain useful information.
So, I though, let's have the people, the customers, say something about what they are wearing, the brands and the styles.
So I built it.
A fresh approach to fashion on the web
We Love Glasses began as a passion project in 2011, when I realized there was a lack of focus on independent eyewear designers. I created We Love Glasses as a place for people to share their quirky and unique glasses. It has since evolved into an online publication for independent eyewear.
Designing the website, I wanted We Love Glasses to have a fresh approach to inspiring our readers to discover new eyewear brands.
My main focus was to avoid many common elements displayed by most fashion-focused publications, like a white background, very minimalistic and plain grids. Not to mention those standard "fit-in-the-box" type of layouts.
As the goal was to become the voice of this niche industry, creating a unique website on top of curated content was crucial. Using bright colors, light overlays, irregular boxes and strong typography while still keeping symmetry in the layout was a successful solution. The colourful yet clean approach keep the products and photography as the primary focus for readers.
As of 2018, We Love Glasses is recognized as one of the trendsetter websites in the industry and similar websites have adopted and took inspiration elements from our work.

The Brand
The original concept for We Love Glasses was to create a place where eyewear lovers could share their eyewear styles and their looks.
People and their love for eyewear: As a results, a heart wearing glasses was the perfect solution. A straightforward yet friendly approach to the idea of We Love Glasses. That mixed in with bold, geometric typography.

Making Brands stand out
The brand pages on We Love Glasses are a fundamental part of the discovery process for users. The dark look gives maximum exposure to the brand photography and aesthetics. To fully immerse users in the brand visuals, the design eliminates the unnecessary and keeps only what is needed to showcase the brand and their designs in the best way possible.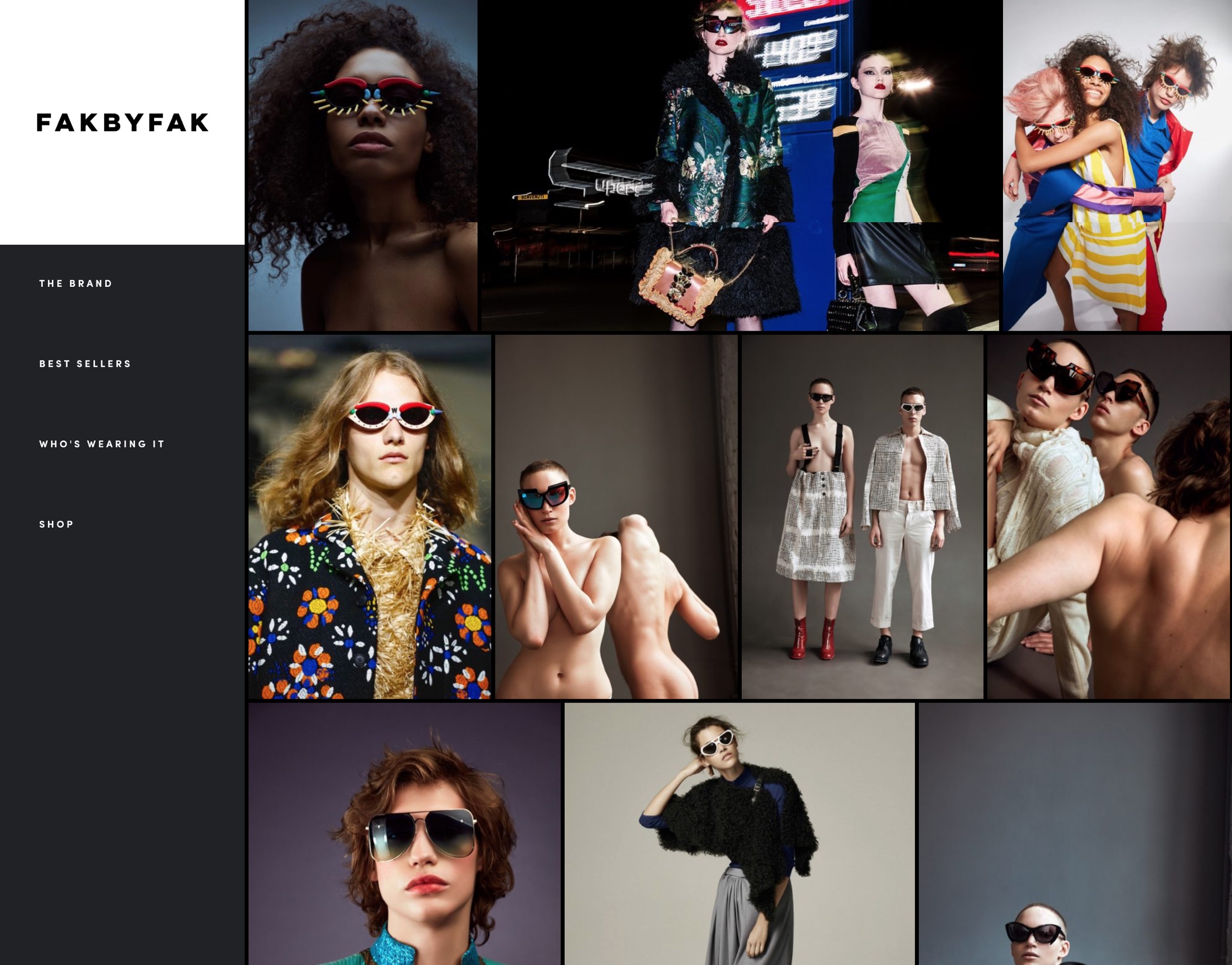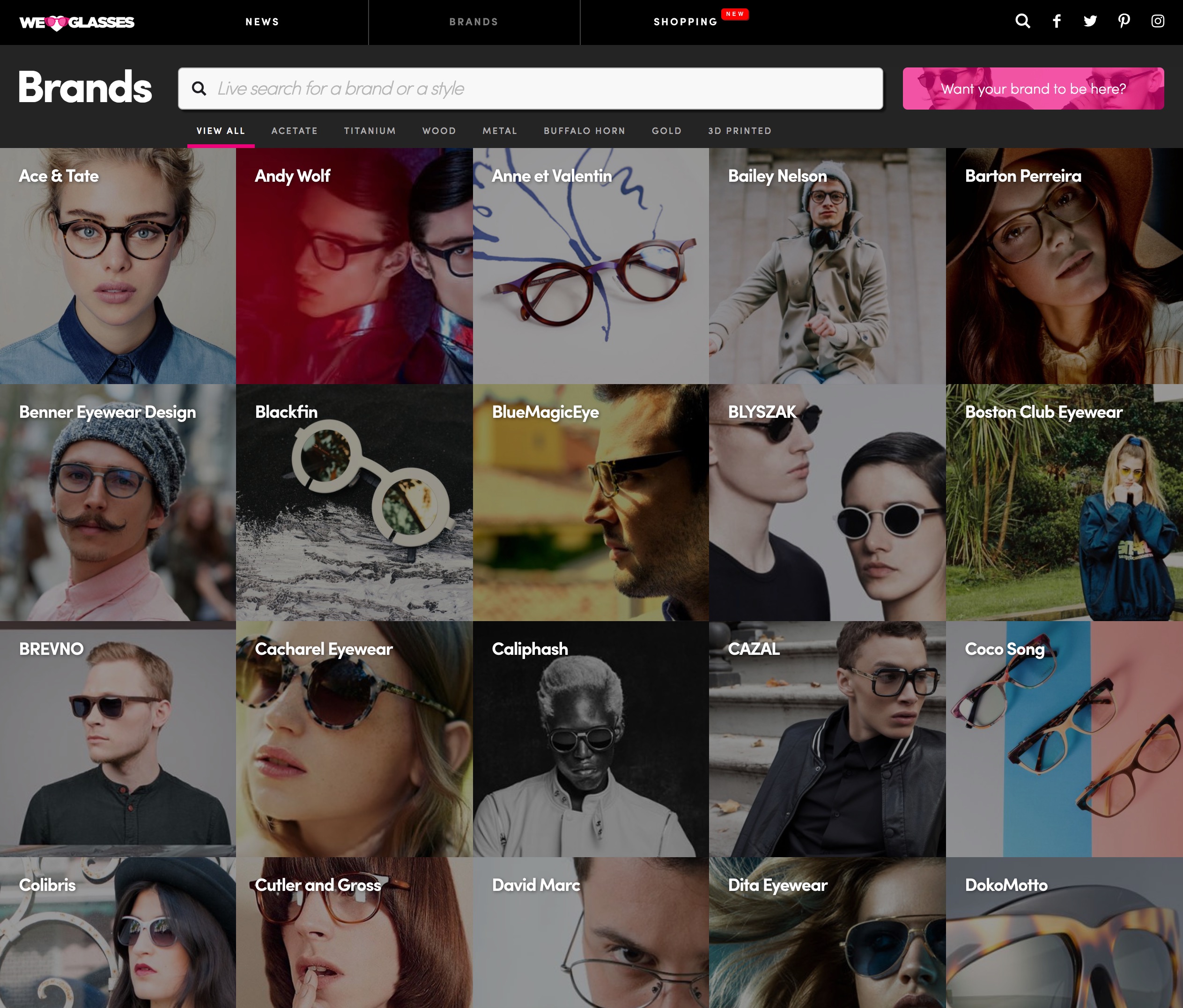 Marketing materials
As the traffic on the website grew, so did the business. Designing marketing collaterals was crucial part of the growth. The main focus was to produce professional looking and impactful presentations to ensure credibility, while speaking a clear and effective language.